Established in 1966,
College & Research Libraries News

(
C&RL News
) provides articles on the latest trends and practices affecting academic and research libraries and serves as the official newsmagazine and publication of record of ACRL.
Publish with C&RL News
Learn More about Submitting >>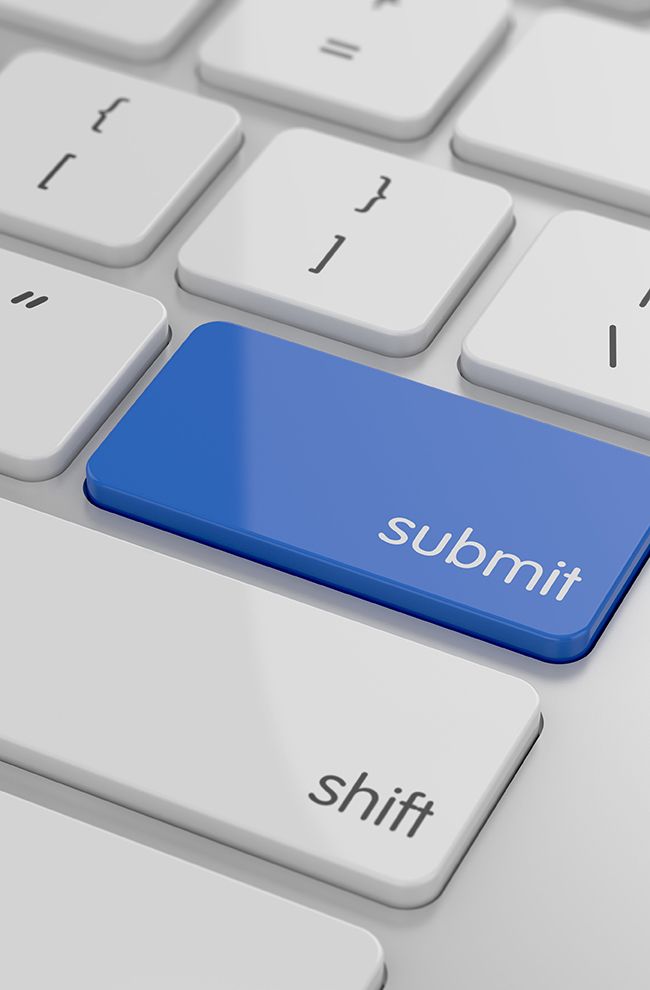 Pruneda, Wilson, and Riedmueller
Writing on the walls
Engaging students through whiteboards
In today's digital environment, connecting with students in a meaningful way can be difficult. Our recent whiteboard project ...
Hartsell-Gundy, Ducket, and Welborn
#ThankALibrarian
An engagement project to make library support more visible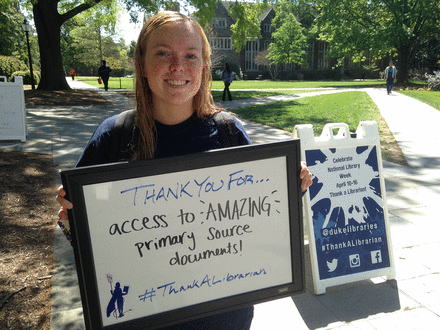 These are just a few of the messages captured by a team of library staff at Duke University Libraries as part of our #ThankALibrarian campaign during the 2016 National Library Week. Across campus, library staff engaged with ...
Perspectives on the Framework
"Scholarship as Converstation"
Introducing students to research in nonprofit studies
The ACRL Framework for Information Literacy for Higher Education calls on librarians to work closely with disciplinary faculty to redesign instruction sessions, assignments, and even curricula ...
Collaboration in scholarly communication
Opportunities to normalize open access
As most librarians are well aware, open access and scholarly communication have been and will continue to be hot button issues. But what is a librarian's role within the library? What about out in the greater world of scholarly communication? How do we ensure the changes we wish to see? To answer these, we must look at scholarly communication from a more holistic approach. It cannot simply be the job or responsibility of one group, or, even worse, one person on a campus. Scholarly communication is a multifaceted issue that should be addressed through education, outreach, recognition, and fiscal support. ...
Paper ephemera
Online collections and resources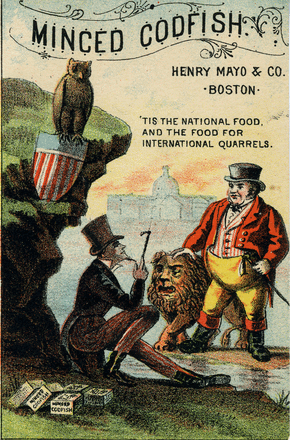 Whether we realize it or not, we see ephemera every day. But what is it? From the Oxford English Dictionary: In more extended application: that is in existence, power, favour, popularity, etc. for a short time only; short-lived; transitory." English collector and bibliophile ...
First-time faculty librarian, second-year experience
Continuing the tenure process
In my essay entitled "First-time faculty, first-year experience: Overcoming tenure fears" in the December 2015 issue of C&RL News,1 I mentioned that I skipped a year in the tenure process due to my start date and have only been a faculty librarian since January 2015. I recently ended my second year and turned in my third-year portfolio. As I embark on my fourth-year portfolio, I still have concerns with needing to continuously show progress within the areas of teaching/primary duties, research/creative activity, and service throughout the tenure process. ...